Dr. Rao, Dr. Le, and Dr. Kirakozova have invested in the training and experience to give you specialized, state-of-the-art dental technologies and comforts including the latest computerized digital x-rays and photography. These include intraoral cameras and chairside monitors for convenient viewing and accurate diagnoses. Intraoral cameras allow us to project an image of an individual tooth or area of concern onto a chairside viewing monitor for use as a visual aid. Digital imaging allows us to show you what your new smile could look like before you commit to treatment.
Prashant R. Rao, DDS was born and raised in Charlotte. He graduated from UNC-Chapel Hill with a bachelor of science in Psychology before graduating from New York University College of Dentistry. After Dental School, Dr. Rao furthered his education by attending Long Island College Hospital in Brooklyn, NY for a one-year GPR. He has continued to study esthetics, dental implants, endodontics, and orthodontics. In addition, Dr. Rao is continually up-to-date in the latest dental technology and advances. He is a member of the American Dental Association, North Carolina Dental Association, Academy of General Dentistry, and South Charlotte Study Club.
Dr. Rao is a member of ICOI and attended a year-long continuing education course in Raleigh, NC provided by the Triangle Dental Institute. Dr. Rao received his fellowship in Implantology and joined the prestigious club of ICOI (International Congress of Oral Implantologists).
See the Top Dentists "40 Under 40" Photoshoot here. Read the article here.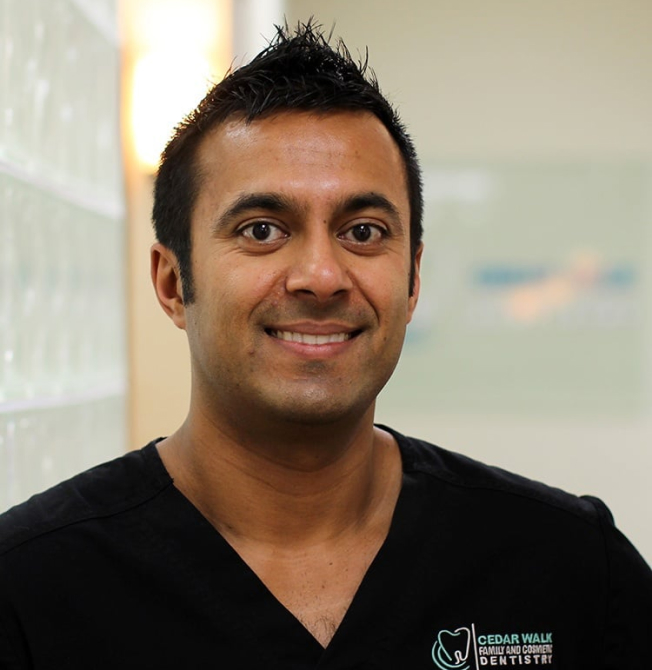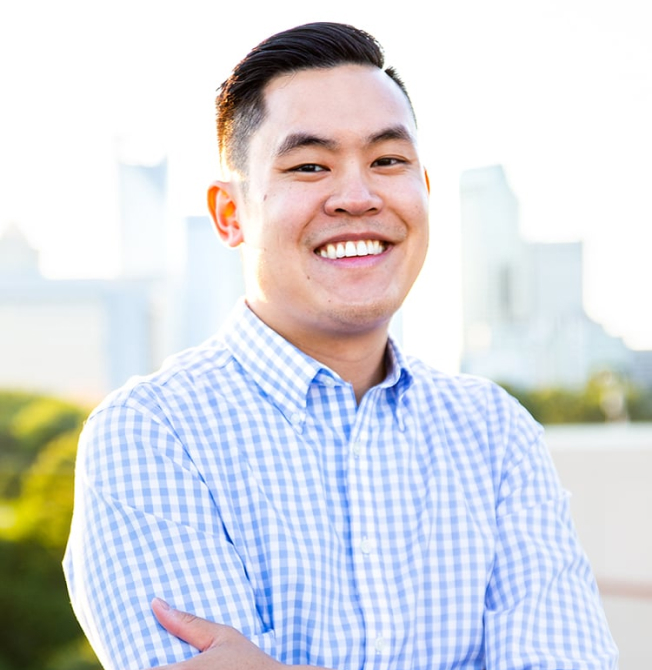 Dr. Ryan Le graduated from Queens University of Charlotte with a B.S. in Biology. Soon after he earned a dual-degree Master's in Microbial Biotechnology (M.M.B.) and Business Administration (M.B.A.) at North Carolina State University. He then completed his D.M.D. degree at East Carolina University and furthered his training with an AEGD residency graduating with honors. Dr. Le completed advanced cases in surgical implants and extractions, restorative dentistry, prosthodontics, cosmetics, digital and sedation dentistry, and endodontics.
Dr. Le wants to provide high-quality dental care to his patients in a personalized manner and create a relaxing and caring environment. He is persistently at the forefront of continuing education and current dental literature. He volunteers with the Mission of Mercy Clinics, Give Kids a Smile, and other various organizations. Additionally, Dr. Le is an active delegate of the North Carolina Dental Society; and a member of the Academy of General Dentistry, American Dental Association, South Charlotte Study Club, International Congress of Oral Implantologists, and American Academy of Cosmetic Dentistry.
Outside of the office, Dr. Le enjoys spending time with his family, outdoor activities, BBQing, rock climbing, and photography.
Dr. Anna Kirakozova DDS, MS is a specialist in Endodontics, which means she completed advanced training in root canal therapy and associated procedures. Dr. Anna received her D.D.S degree from the University of North Carolina, School of Dentistry in 2005. Then she pursued her specialty training earning a Master of Science degree and a Certificate in Endodontics from the University of Chapel Hill in 2008.
While in training at UNC-CH, Dr. Anna won a prestigious 1st place Graduate Student Poster Research Presentation Award at the annual session of the American Association of Endodontics for her search on dental trauma. She has also authored and co-authored articles published in the Journal of Endodontics.
Since her graduation, Dr. Anna has practiced Endodontics in Durham and Charlotte, NC. She is very excited to provide care to our patients with the highest level of dedication and professionalism.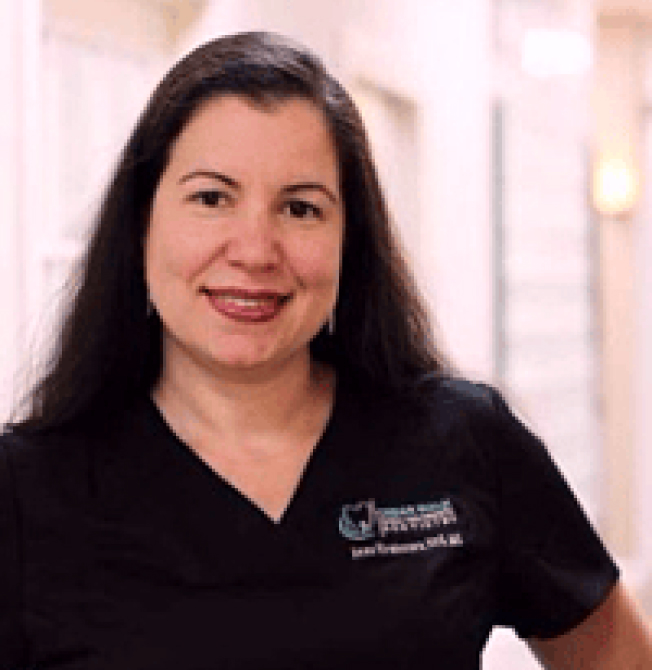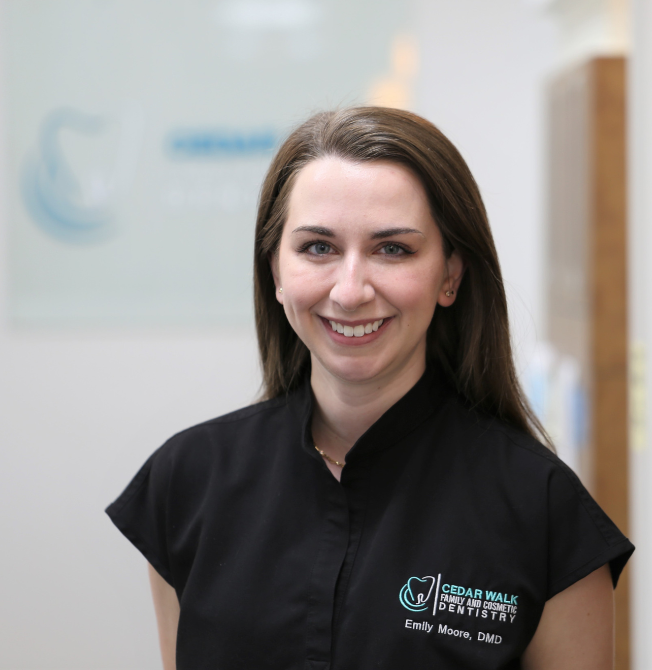 Dr. Emily Moore grew up in Lancaster, SC just south of Charlotte. She attended The College of Charleston where she graduated with a B.S. in Biology. Soon after, she went on to earn her D.M.D. degree at the Medical University of South Carolina. While there, Dr. Moore studied restorative, cosmetic, digital, and preventive dentistry. 
Dr. Moore's goal is to provide her patients with excellent care while educating them on their oral health. She strives to make patients feel comfortable and encourages open communication to achieve the best outcomes. 
Dr. Moore stays at the forefront of dental research and advancements in the field. She is a member of the North Carolina Dental Association, American Dental Association, and the South Carolina Study Club. In her free time, Dr. Moore enjoys traveling, cooking, reading, and spending time outdoors.
In Memory of Yelena Brikina, DDS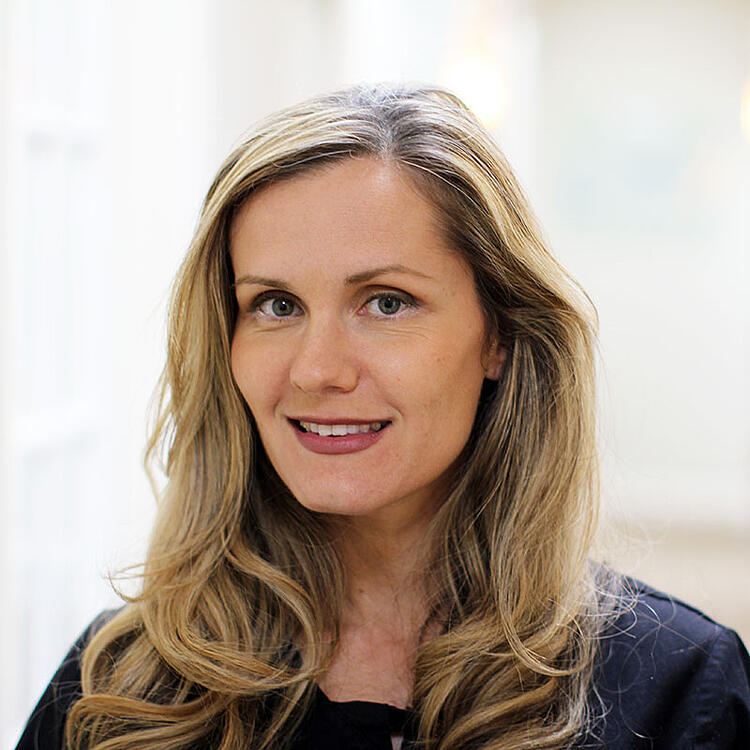 Our team honors and treasures the memory of our co-founder Dr. Yelena Brikina, who passed away in December 2020.
Yelena Brikina was born in 1979 in Mongolia, and grew up in Minsk, Belarus, emigrating to the United States when she was nine. Yelena spent her childhood years in Brooklyn, NY, and attended Stony Brook University in Long Island, NY, graduating in 2001. She furthered her education at Stony Brook University Dental School with her dental degree in 2005 and entered into a General Practice Residency at Long Island College Hospital in Brooklyn, NY. It was during her residency in New York where she met her husband Prashant Rao, and subsequently, they moved to Charlotte to start their family and career. Dr. Brikina and Dr. Rao founded Cedar Walk Family & Cosmetic Dentistry in 2008. She committed her profession to Biological Dentistry, with a focus on overall health and wellness.
Dr. Brikina and Dr. Rao have two daughters, Jacqueline and Maya, and spending quality time with them was her greatest joy. She enjoyed everything about the outdoors, and it was her passion to teach the kids the value of nature. She enjoyed hiking, bike riding, raising her chickens, but most of all, spending time cultivating and growing her garden with the children.
Dr. Brikina touched so many lives with her seemingly endless warmth, compassion, and glowing smile. Her positive influence on everyone she knew lives on and is her legacy. Our practice will continue to honor Dr. Brikina's commitment to excellence and compassion for all patients.