We all know that having a healthy, beautiful smile enhances our appearance and adds to our confidence.  At Cedar Walk, we offer cosmetic dental services to give you the smile of your dreams.
If you are looking to enhance your smile without traditional braces, Invisalign is a great option for both adults and teens. Invisalign clear aligners can be used to correct gaps in teeth, over or underbites, crooked or crowded teeth. Contact us today to get started with your consultation.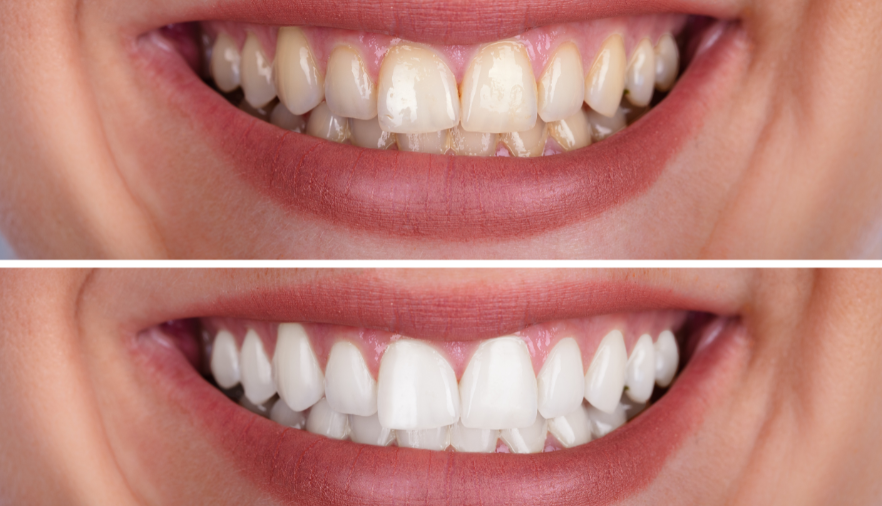 A beautiful white smile has the power to change your life and make you light up, inside and out! At Cedar Walk Family and Cosmetic Dentistry, we provide teeth whitening options for everyone. Visit our office today to discuss next steps to a beautiful, heathy white smile.
Dental veneers improve the appearance of your smile by correcting a variety of problems. To ensure that you get the best results from the veneers, you need expert designing and customization. Our dentists at Cedar Walk Family and Cosmetic Dentistry offer personalized dental veneers in South Charlotte that make your smile look more even and improve your overall appearance.
Dental implants are changing the way people live. They are designed to provide a foundation for replacement teeth that look, feel, and function like natural teeth. The person who has lost teeth regains the ability to eat virtually anything, knowing that teeth appear natural and that facial contours will be preserved. Patients with dental implants can smile with confidence. What are you waiting for, contact Cedar Walk Family Dentistry today!
A smile makeover is a custom package of cosmetic dental treatments designed to help you achieve your best smile based on your smile goals! A smile makeover can address a variety of issues including, yellow or stained teeth, uneven spacing of teeth and even misshapen teeth. If you want to achieve that perfect smile, let talk about your options, contact us today.