Now that COVID has entered our lives, referring to Personal Protective Gear (PPE) has become common-place. But even without the threat of coronavirus, using PPE in a medical practice is necessary for both the medical team AND the patients. For instance, when your dentist hands you a pair of dark sunglasses to wear while you are getting fillings done, having your teeth cleaned, or undergoing a root canal, it's not just to block the bright light. In this article, we'll explain what those glasses are and why it is so important that you – plus your dentist and dental hygienists – wear them.
What Are These Glasses?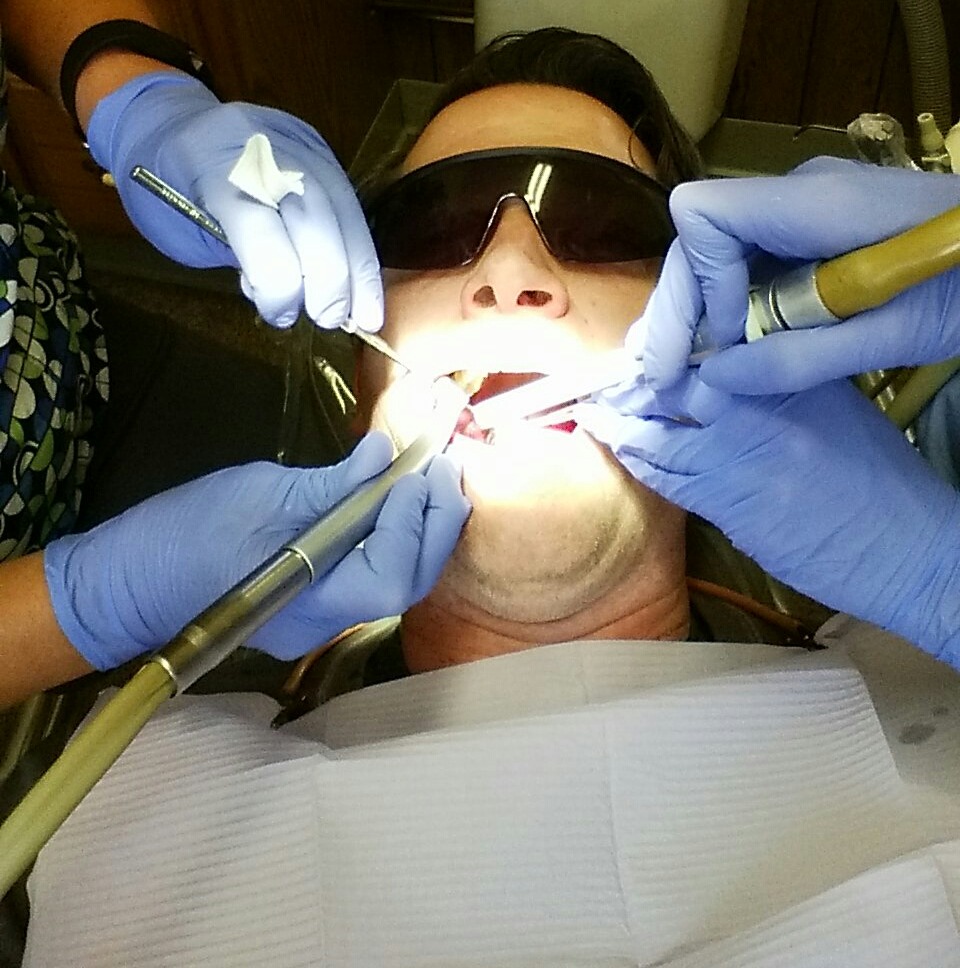 The dark glasses that your dental hygienist or dentist gives you to wear when you are in the dental chair may look like a pair of sunglasses, but that is not the case. These glasses are actually a piece of personal protective equipment (PPE).
Personal protective equipment is designed to help protect the body from infections and injury. When you wear those dark glasses in the dental chair, you are wearing a piece of personal protective equipment that will prevent you from being exposed to dangerous materials and small flying debris. Other features of this piece of personal protective equipment include:
Use of strong, sturdy protective plastic that is hard to break or shatter
Large sides
Large lenses so the entire eye area is protected
A sizable frame around the nose
PPE and Dental Debris
At first glance, the tiny pieces of debris that are created when your dentist works on your teeth may seem harmless. However, the handheld instruments your dentist uses when working on cavities, removing plaque, or performing other procedures can cause those small pieces of dental debris to travel at speeds up to, and exceeding, 50 miles per hour.
Even though the pieces of dental debris are extremely small, when they travel at speeds of 50+ mph it can cause physical injury. Both patients and dental staff can experience a number of minor injuries from flying dental debris. The injuries can range from minor injuries, such as cuts and scratches, to serious injuries, including vision loss or the loss of an eye.
Requiring patients and dental staff, which includes both the dentist and dental hygienists, to wear personal protective equipment can help prevent these types of injuries from occurring.
Dentists and Dental Hygienists Wear Other Types of Personal Protection Equipment, Too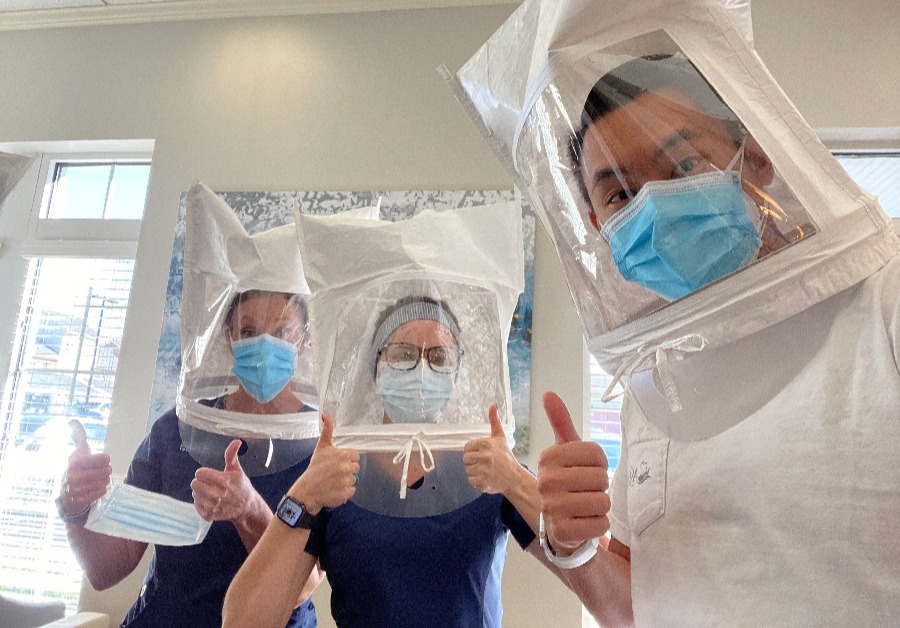 The large, bulky glasses that you wear while in the dental chair are just one of the many different types of personal protection equipment that is seen around the dental office. Dentist, dental hygienists, and even patients use other types of PPE to protect themselves from injuries and infections.
Other types of PPE that you will see around the office include:
Gloves
Masks
Gowns
Protective eyewear with larger side shields
How Cedar Walk Dentistry Uses Personal Protective Equipment
Cedar Walk Dentistry wants to ensure both patients and dental staff are protected from infections and injuries. That is why we use PPE every time you visit our office for any type of dental procedure. Whether you are just having a routine dental cleaning or a more extensive dental procedure, such as root canals or extractions, we will not only give you, the patient, personal protective equipment, but we will also make sure our staff is properly equipped as well.
Interested in scheduling an appointment at Cedar Walk Dentistry? Call our office to schedule an appointment or use the 'request an appointment' feature on our website.