South Charlotte dental practice, Cedar Walk Dentistry donated to support Project 2 Heal, which is located just outside of Charlotte in Waxhaw, NC. Dogs have been proven to help with anxiety and calming the nerves of dental patients say many dentists nationwide, here are two recent articles that describes their usefulness and how they are applied: http://ow.ly/nHqAS and http://ow.ly/nI5so
We recently brought in owner Charlie Petrizzi and "Jordan" in to give a tour and meet the doctors young daughters. See the pics!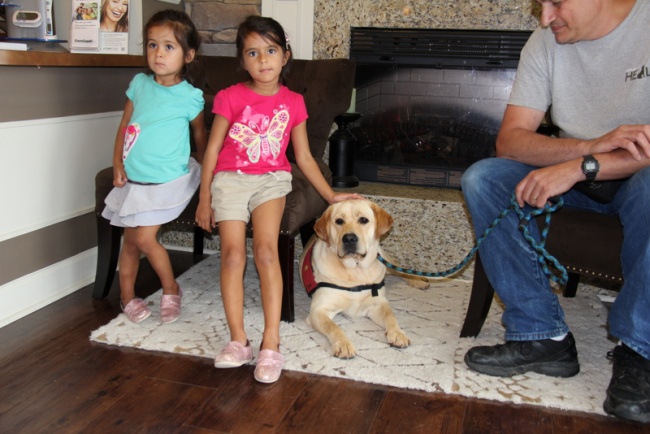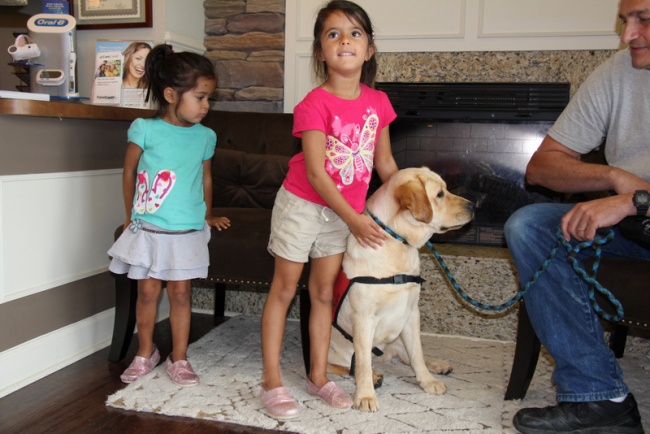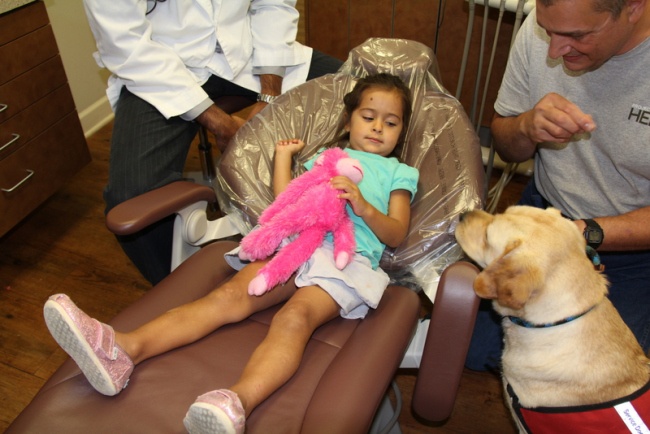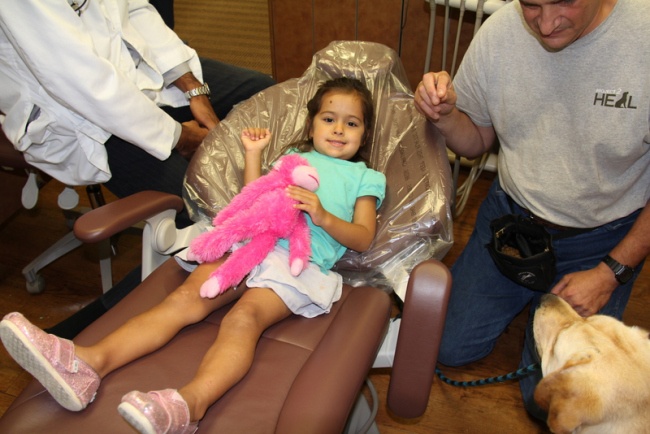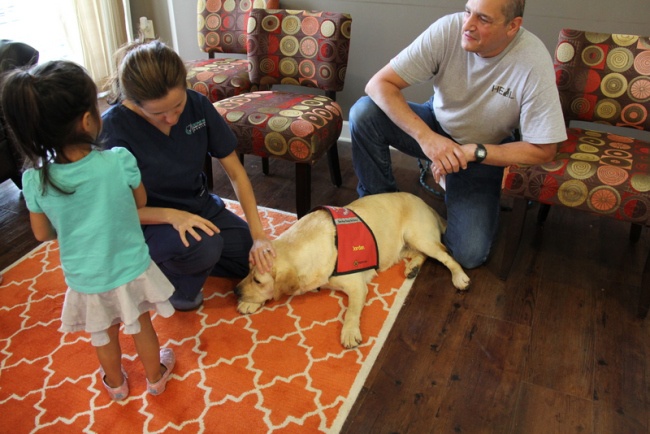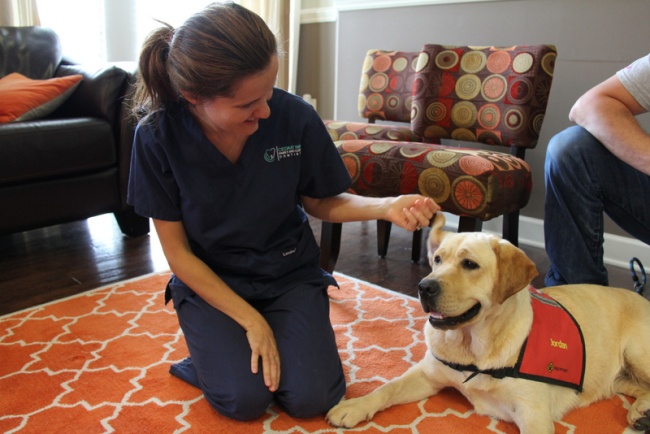 Project 2 Heal's goal is to utilize the healing power of dogs to help families and children with special needs.
Located on a beautiful 3 acre facility in Waxhaw, just outside of Charlotte, North Carolina. Project2Heal is a one of a kind organization serving special needs children and their families. Project2Heal also offers qualified families discriminatingly bred Labrador retriever puppies or adult dogs as pets. Families who acquire their Labrador retriever through Project2Heal provide another way for us to fund our work with special needs children.
They are extensively engaged in the following activities:
1) Donating Labrador retriever pups to service dog organizations as a way to help them reduce the cost and time involved in making placements to their clients.
2) Training Labrador retriever pups as skilled companions for local children
3) Providing a peaceful and accepting environment for families of children with special needs. There, children can engage with puppies and adult dogs.
4) Selling high quality pups and adult dogs on a limited basis to qualified families seeking a pet as a way to fund their mission.